Company News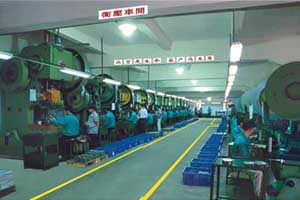 A Professional Manufacturer of OEM Metal and Plastic Parts
LI DE Metal Plastic Co. Ltd was established in 2003 and is one of the leading manufacturing companies in China.
We are a professional manufacturer of OEM metal and plastic parts, including metal stamping, casting, injection and CNC machining. We offer a full line of services for engineering support, mold manufacturing, investment casting, CNC machining, surface finishing treatment, product quality inspection and excellent customer service. Our products are exported to the US, Italy, Spain, Russia, Peru and other markets. Our objective is to exceed our customers' needs and expectations for quality, reliability, service, delivery, responsiveness and cost optimization.
Inquire Today
For more detailed information, contact us today.
The current article:Company News
Prev:没有了 Next:没有了